RESOURCE GUIDE FOR PROGRAM DIRECTORS AND ADMINISTRATORS
Managing staff can be a challenge by itself.  Add children into the mix and you've really got your hands full!  As you have undoubtedly experienced, running a child care program requires business knowledge as well as a good understanding of curriculum, teaching methods, facility management, first aid, names of all the Ninja Turtles...whew, it's an exhausting list!  
SafeGard Classes Online is here to help, from online training for directors and administrative staff to high-quality continuing education for your teaching staff.  Online training offers your team an opportunity to take classes at their convenience, so you don't have to wait for the next staff meeting to train everyone.
We also accept purchase orders and can invoice you for group purchases.  Please let us know how we can help you with payment arrangements.
We also offer online parenting courses to keep your families in the loop on best practices in child development.  You can purchase unlimited access to these classes for the families in your program for just $49 per year!  Contact us today to get started.
And we have over 200 childcare classes in topics such as autism, nutrition, health and safety, fitness, literacy, communication, curriculum development and many others.  As a IACET Accredited Provider, our classes also offer Continuing Education Units (CEUs).
Here are a few popular courses:
Administration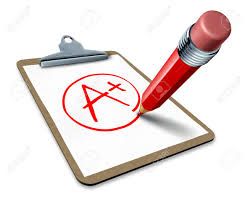 Transportation Safety
Teacher Training
Learn to Teach, Teach to Learn
We know your time and resources are already stretched se we have created many options to help manage your staff's training needs, from management reports to consolidated billing and bundled pricing.   Please contact us at [email protected] for more information or to let us know how we can help support your program.
More Great Ideas for Managing Your Program:
About Administration and Program Management
How Do I Know Training is High-Quality?
What are the Benefits of Online Learning?
Planning for Success in Your Child Care Business
3 Easy Steps to Give Effective Feedback
How Teacher Training Influences Quality of Care
4 Simple Tips to Handle Stress
Benefits of Online Professional Development
Online Parenting Resources for Your Families
How to Prepare for a Disaster and What to Do When One Strikes
How to Handle Difficult Situations and People
The More You Learn, the More You Save
Why It's Important for Non-Teaching Staff to Undertand Child Care Basics
How to Help Children be Safe on Outdoor Playground Equipment
Life and Work and Stress, Oh My!
How to Create and Inclusive Environment for All Children
High-Quality Educators Need Good Training
How to Get the Most Value Out of Online Learning
Choosing a Pet for the Classroom
Meeting the Health & Safety Training Requirements
How to Keep Families Involved in Their Child's Learning Development
The Importance of Leadership in Today's Early Learning Field
Teachers are the Key to Quality Education
Resources Available in Each Class
Introduction to Montessori Education
Sandbox Software (Child Care Software)
About Licensing
Getting Your Business Licensed
Childcare Licensing Regulations
Licensing Information by State
Where to Find Training to Meet Licensing Requirements
Staff Training Purchase Options to Meet Your Needs
About Careers
What are Continuing Education Units (CEUs)?
What is the Child Development Associate (CDA) Credential?
Refreshing Your Teaching Skills
Guide to Preparing to Earn Your CDA Credentials
How to Start a Career in Early Learning in Washington State
How to Gain Confidence as a Risk-Taker