WASHINGTON STATE CHILD CARE & CDA TRAINING CLASSES
For the newest information: New WA State Training Requirements
SafeGard Classes Online supports childcare providers in Washington State with more than 200 online mobile-friendly, childcare training classes.  We have 7 professional trainers approved by the Department of Children, Youth and Families to provide classes to providers in Washington State so you can receive STARS (MERIT) credit for your classes (meet some of our trainers).  Visit our childcare classes page and select Washington as your state to view all of the approved classes.
SafeGard Classes Online offers the initial 30-hour Child Care and School Age Basics courses required for new child care professionals (Child Care Basics updated in 2018).  Additionally, SafeGard classes Online has the Bloodborne Pathogens and HIV/AIDs training classes online. These courses have been conveniently bundled with special pricing to get you started:
DCYF also requires child care providers to complete a Safe Sleep course.  SafeGard Classes Online's Sudden Infant Death Syndrome (SIDS) course is no longer accepted for STARS credit.  Here are the instructions on how to take the required course. 
You can also get all your annual STARS training completed in one easy step.  Try our 10-hour STARS packages for one low discounted price.  All classes are mobile friendly so you can complete on any device, including phones and tablets.
The Washington Department of Children, Youth and Families (DCYF) also reimburses childcare professionals up to $250 per fiscal year for approved training on a first-come, first-serve basis.  Be sure to apply for your reimbursement through MERIT each year before June 30.
SafeGard Classes Online is also an IACET Accredited Provider, allowing providers to earn Continuing Education Units (CEUs) in addition to fulfilling education hour requirements.
In addition to general child care training classes, SafeGard Classes Online can provide Washington childcare professionals with the national Child Development Associate (CDA) Credential training curriculum. Our classes fulfill both the initial CDA certification as well as the renewal. We are a Proud Partner of the CDA and the Council for Professional Recognition, so you can be confident that our classes will meet the CDA Council's requirements for continuing education. Our collaboration with the Council ensures that you will receive the support and resources needed throughout the process of pursuing your CDA Credentials.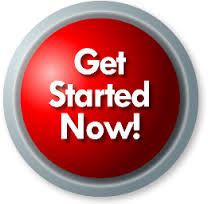 Washington Childcare Professionals
SafeGard Classes Online offers classes to fulfill the yearly training, professional development and licensing renewal requirements for a wide variety of childcare professionals who work in Washington State:
All family child care providers
Directors
Program supervisors
Site coordinators
Lead staff in child care centers and school-age programs
Child Care Licensing Links for Washington State
There are a few different government organizations and documents that you should be aware of and follow as a licensed childcare provider in Washington State:
Washington's Rules for Child Care Licensing
The Department of Children, Youth and Families (DCYF) regulations (also known as rules, Washington Administrative Code, or WAC) set the standards for child care that is licensed or certified by DCYF. DCYF adopts rules (also known as regulations, Washington Administrative Code, WAC, and administrative law) to set licensing requirements when directed by state law to set specific requirements to help clarify more general laws, or help organize requirements that may be set by both state and federal laws.
See these links for rules for child care licensed or certified by DCYF:
You can go to their contact us page or write to them for more information:
DCYF -  Early Learning/Child Care
PO Box 40970
Olympia, WA 98504-0970
Child Care Provider Annual Training Requirements in Washington
Professionals working in specific positions are required to complete 10 hours of continuing education each year. STARS training can be found by searching MERIT, Washington's online tool for managing training and education.
Child care aides, assistants, substitutes and volunteers are encouraged (but not required) to participate in ongoing professional development training opportunities. All individuals who independently supervise children need to meet the initial training requirements for their position.
NOTE: July 1, 2018, the Department of Early Learning (DEL) became the Department of Children, Youth, and Families (DCYF). For the latest information on early learning, visit the DCYF website at www.dcyf.wa.gov.
Additional Child Care Training Resources
1.866.482.4325
P.O. Box 40970
Olympia, WA 98504-0970