HOW TO SELECT THE BEST TRAINING CLASSES FOR YOUR NEEDS
We understand that finding the training can be a daunting task. Whether you select our classes or others, we want to help you find exactly what you need.
State Requirements:
Before anything else, it is essential to determine if your state has specific requirements for certain topic areas and the number of training hours mandated each year. To assist you in this regard, our state resources page provides links to your state's early learning agencies. Additionally, our state pages will indicate whether our classes are suitable for fulfilling your licensing requirements.
Cost:
SafeGard Classes has affordable individual classes and many discounted state packages and bundled Knowledge Collections courses (multi-class courses on our most popular topics). We even offer FREE classes so you can give us a try before you buy!
How to find a particular course?: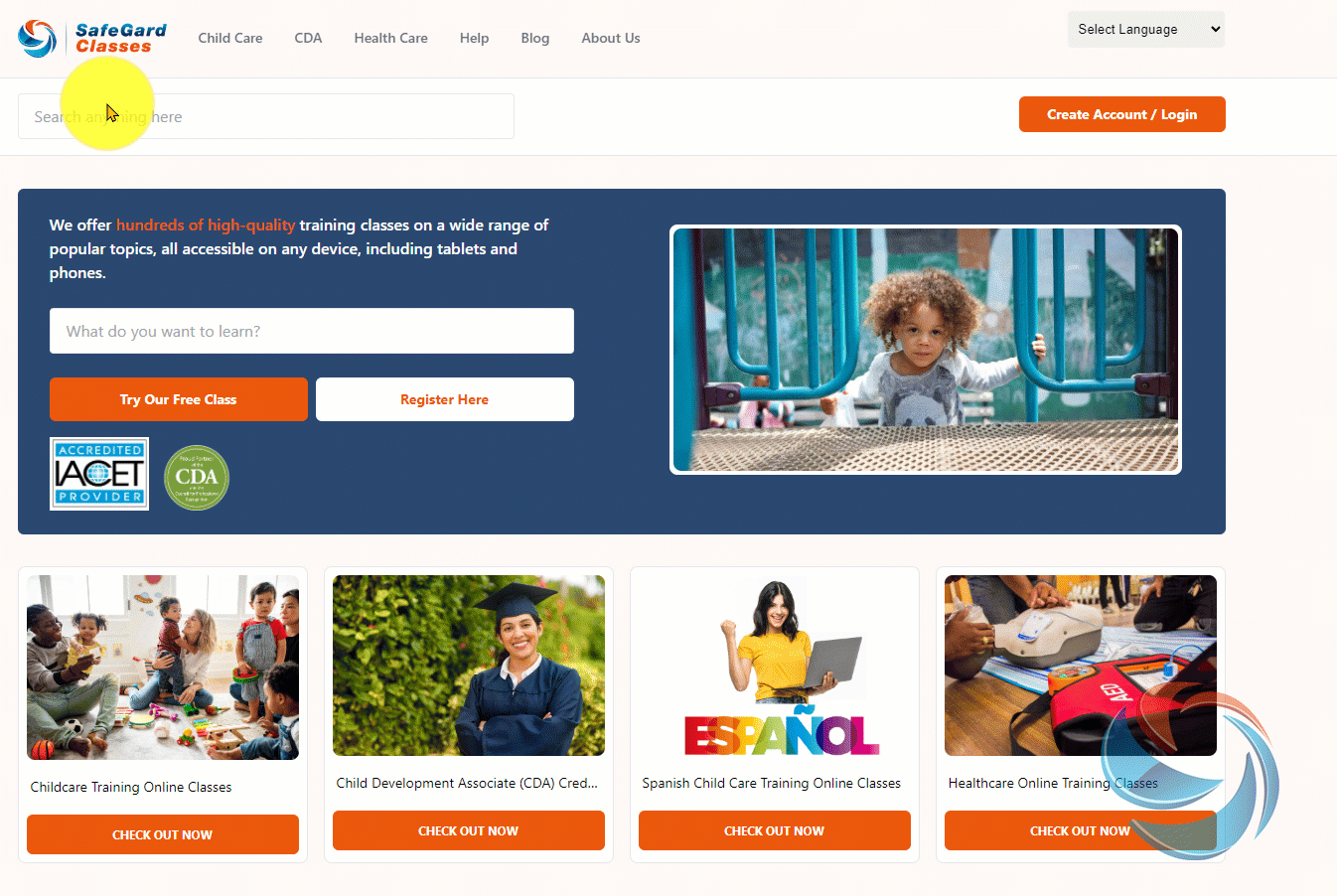 Finding a specific course is a straightforward process. Simply enter the topic name in the search box located on the homepage, and all the courses matching the topic area will be displayed
How to find courses for your state?: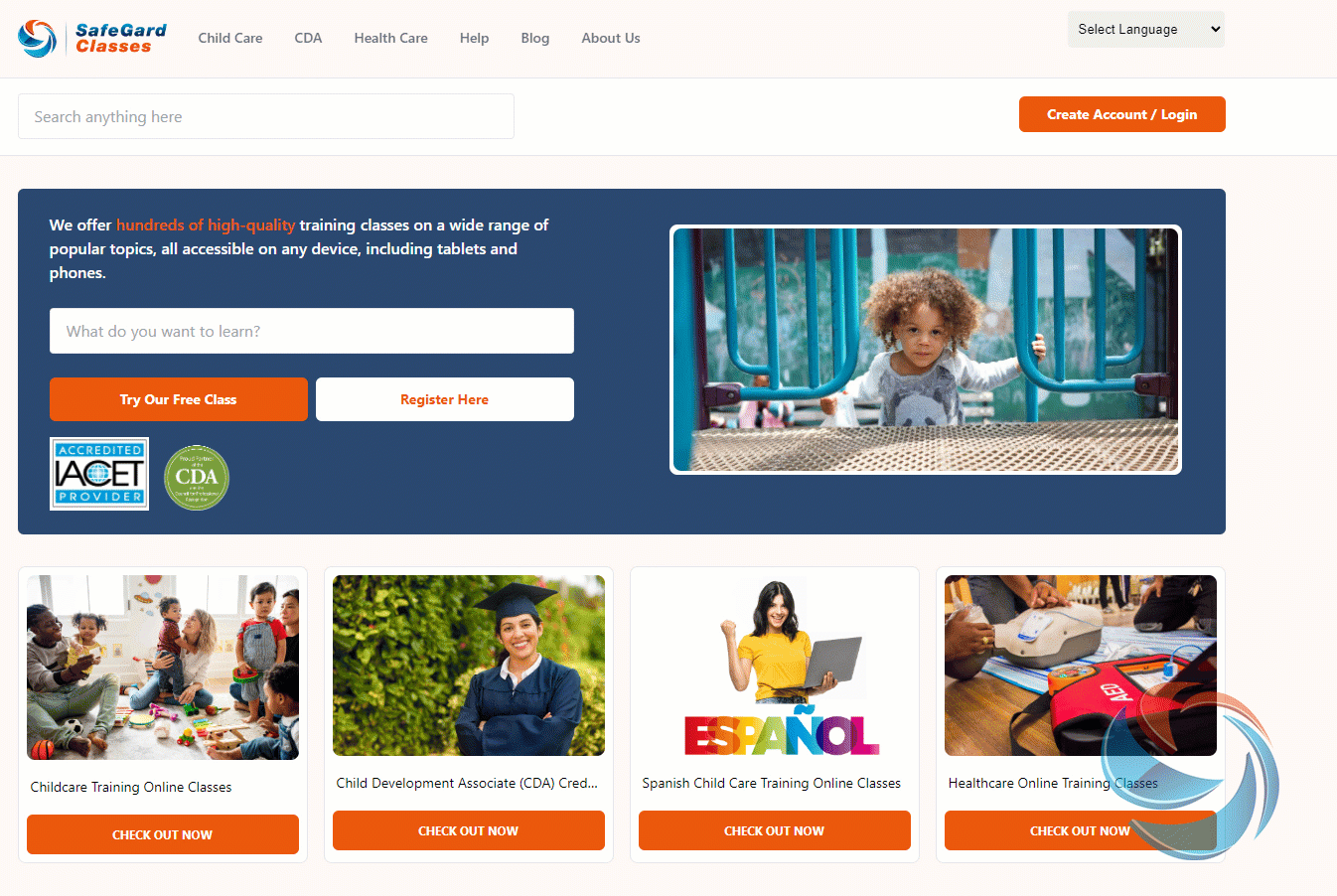 To begin, choose your state from the drop-down box. This will display all the classes approved for your state. Additionally, you can search for classes based on their price and duration by selecting the respective options from the Duration and Price drop-down boxes.
Once you have found classes that interest you, you can click on a course to access more detailed information about its contents. If you are ready to make your selection, simply click on the "Buy It" button to add the class to your cart.
Once you have selected all your classes, proceed to the "Complete Your Purchase" section and follow the quick and easy checkout process. Immediately after your purchase, the classes will be added to your account, allowing you to begin at your convenience.
So, if you're looking for a wide variety of high-quality online child care training classes, get started today!