Attitude is Everything
Description
New Interactive Course Format
Early childhood educators are responsible for shaping the minds of our future generation. This online training class helps Early Child educators explore different attitudes that are beneficial in developing the cognitive, social, and emotional skills of young learners.

Free Preview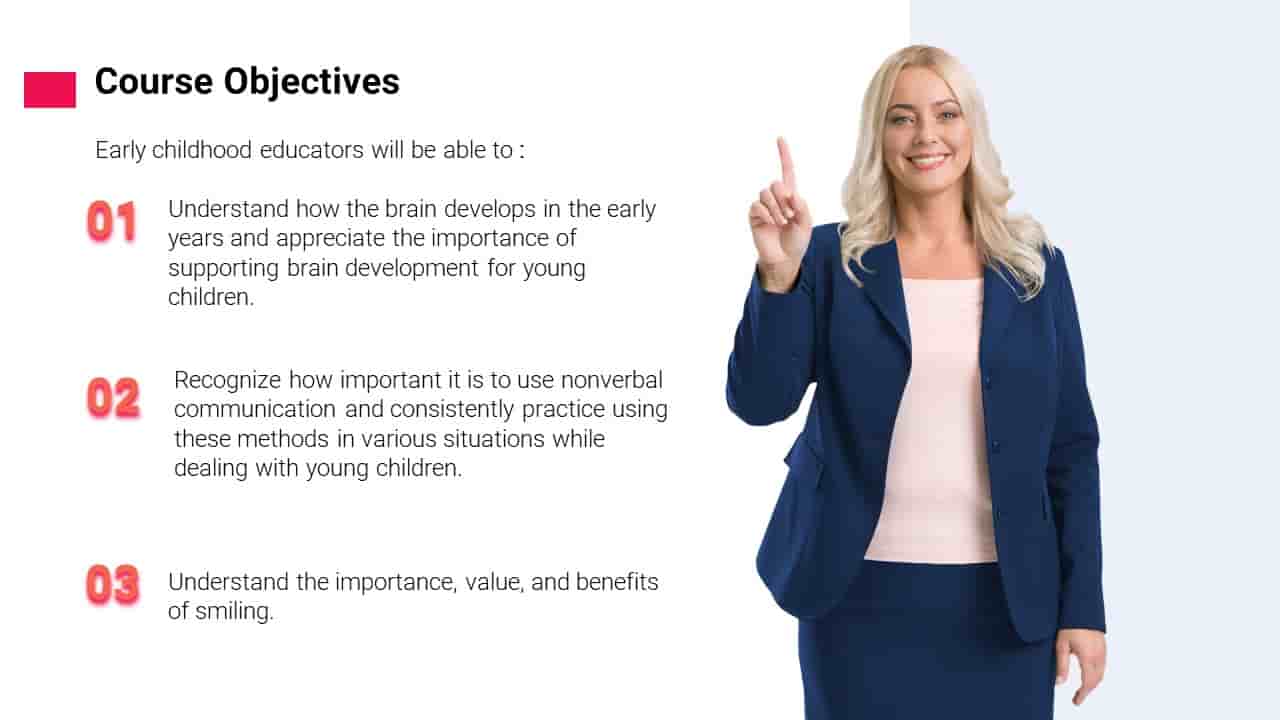 NaN
Learning Outcomes
Understand how the brain develops in the early years and appreciate the importance of supporting brain development for young children.
Recognize how important it is to use nonverbal communication and consistently practice using these methods in various situations while dealing with young children.
Understand the importance, value, and benefits of smiling.
Categories
Child Development & Guidance
Curriculum & Lesson Planning