FLORIDA CHILD CARE & CDA TRAINING CLASSES
SafeGard Classes Online supports child care providers in Florida with more than 200 online mobile-friendly childcare training classes. We also provide curriculum to meet the DCF 45-hour Staff/Director Credential renewal and the Florida CDA renewal.  SafeGard Classes Online is an IACET Accredited Provider, allowing child care providers to earn Continuing Education Units (CEUs) to meet their annual 10-hour in-service training requirements.
In addition to general child care training classes, SafeGard Classes Online can provide Florida childcare professionals with the national Child Development Associate (CDA) Credential training curriculum. Our classes fulfill both the initial CDA certification as well as the renewal. We are a Proud Partner of the CDA and the Council for Professional Recognition, so you can be confident that our classes will meet the CDA Council's requirements for continuing education. Our collaboration with the Council ensures that you will receive the support and resources needed throughout the process of pursuing your CDA Credentials.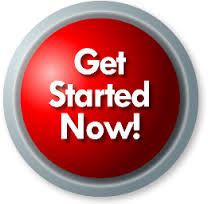 Florida Childcare Professionals
Florida Department of Children and Families (DCF) governs the operation of a wide range of child care settings, including staff in each of the following settings:
Child care centers
School-age child care
Family day care
Child Care Licensing Links for Florida
There are a few different organizations that you should be aware of and follow as a licensed childcare provider in Florida:
Florida's Rules for Child Care Licensing
The following provides detailed information on the laws and requirements that governs the operation of child care facilities and homes within the State of Florida. Referenced are the Florida Statutes Sections 402.26 - 402.319 and the Florida Administrative Codes, Chapters 65C-20, 65C-22 and 65C-25.
Florida Statutes
Florida Administrative Code
Classification Summaries
Federal Regulations
Child Care Provider Annual In-Service Training Requirements in Florida
SafeGard Classes Online offers classes to fulfill the annual in-service training (DCF offers the training for initial licensing), professional development and licensing renewal requirements for wide range of childcare professionals who work in Florida:
Large Family Child Care Home
Credentials
Additional Child Care Training Resources
1317 Winewood Blvd.
Building 1, Room 202
Tallahassee, Florida 32399-0700
Phone: 850-487-1111