Music, Movement and Language 1: The Motor System
The class is also available as part of the below Knowledge Collections
Description
In the first part of this class you will be given a brief overview of how three parts of the body are primarily responsible for all learning, performing and communication activities.
The second part will present the strategies and procedures for teaching and presenting music and movement type classes as well as proven strategies for dealing with inappropriate behavior.
Goal: to understand the body's motor system and learn activities to develop and enhance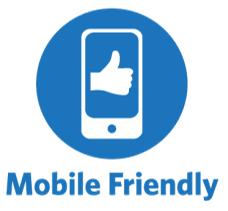 This mobile-friendly class is accessible on any device, including tablets and phones.
What customers are saying about this class:
"This class gave me several great tips and ideas that I will definitely use!"
"GREAT CLASS!"
"I very much appreciated the prompt response from the Support/help chat people as well as their patience. The website is extremely easy to use, well laid out, and there is a wide variety of classes to choose from."
"I learn something useful for my classroom each time I take one of these classes!"
Free Preview
Music, Movement and Language 1: The Motor System
Goal: to understand the body's motor system and learn activities to develop and enhance
Table of Contents
Basic Physiology

Teaching Strategies
Learning Objectives
After completing this class, the student will be able to:
discuss the benefits of stimulation, connection, and circulation
describe how music, movement and vocal activities contribute to the development and functioning of the motor system
create a checklist of guidelines for creating fun, safe activities
apply one of the behavioral strategies to an imaginary situation
identify the three skills the music and movement program enhances
NOTE: This course may reflect state-specific regulations. No information in this course supersedes any state regulations you need to follow. You must consult your state's regulations when developing policies and procedures. Regulations for all states are accessible on the National Database of Child Care Licensing Regulations. Click on the link provided to view regulations in your state.
Learning Outcomes
After completing this class, you will be able to:
discuss the benefits of stimulation, connection, and circulation
describe how music, movement and vocal activities contribute to the development and functioning of the motor system
create a checklist of guidelines for creating fun, safe activities
apply one of the behavioral strategies to an imaginary situation
identify the three skills the music and movement program enhances