Basic Child Development: Preschool I - Physical
The class is also available as part of the below Knowledge Collections
Description
Discusses the physical development of the preschooler and the effect that play and nutrition have upon development. Also covers immunizations and health issues.
Goal: to understand motor skill for preschool children and the importance of play.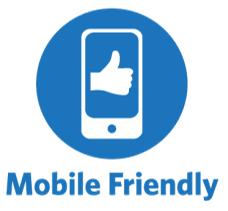 This mobile-friendly class is accessible on any device, including tablets and phones.
What customers are saying about this class:
"I like to have material I can take back to the classroom immediately, or apply to the students."
"Enjoyed the class."
"I had a good experience using your online program, thank you."
"This was the first on-line course I have taken in many years, as I prefer the company of others for discussion sake. However, I was most pleased with your website and options!"
"Very well put together."
Free Preview
Basic Child Development: Preschool I - Physical
Goal: to understand motor skill for preschool children and the importance of play
Table of Contents
 Motor Development
 Play
 Nutrition
 Immunizations and Health 
Learning Objectives
After completing this class, the student will be able to:
list several large motor abilities 
list several fine motor abilities
identify the six different types of play
identify five important nutrients for children and the foods where they can be found
list the needed immunizations for preschool age children
NOTE: This course may reflect state-specific regulations. No information in this course supersedes any state regulations you need to follow. You must consult your state's regulations when developing policies and procedures. Regulations for all states are accessible on the National Database of Child Care Licensing Regulations. Click on the link provided to view regulations in your state.
Learning Outcomes
After completing this class, the student will be able to:
list several large motor abilities
list several fine motor abilities 
identify the six different types of play
identify five important nutrients for children and the foods where they can be found
list the needed immunizations for preschool age children
Categories
Child Development & Guidance