Basic Behavior Management I: Discipline vs Punishment
The class is also available as part of the below Knowledge Collections
Description
Discusses the difference between discipline and punishment, how to discipline a young child, steps to positive behavior, dealing with power struggles and management techniques.
Goal: to understand how to manage behaviors and learn techniques to promote positive behavior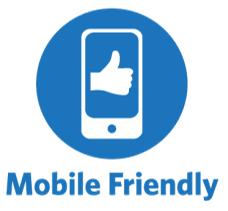 This mobile-friendly class is accessible on any device, including tablets and phones.
What customers are saying about this class:
"I am happy that I took this course."
"The training was very good and understandable."
"Everything was outstanding."
Free Preview
Basic Behavior Management I: Discipline vs Punishment
Goal: to understand how to manage behaviors and learn techniques to promote positive behavior
Table of Contents
Recommended Guidelines
Approaches to Behavior Management
Steps to Positive Behavior
Management Techniques
Learning Outcomes
By completing this class, the student will be able to :
recognize recommended behavior management guidelines
describe the difference between discipline and punishment
identify the five steps to positive behavior
identify and describe different management technique
Categories
Behavior Management & Interactions