WHAT ARE THE SYSTEM REQUIREMENTS FOR THIS SITE?
SafeGard Classes Online offers over 200 online child care training classes and discounted multi-class packages, many also available in Spanish.  Our classes are accepted in many states for licensing credit for child care providers.
Our easy-access, mobile-friendly site can be accessed with most browsers using any device: desktop, laptop, tablet or phone.  The classes are a simple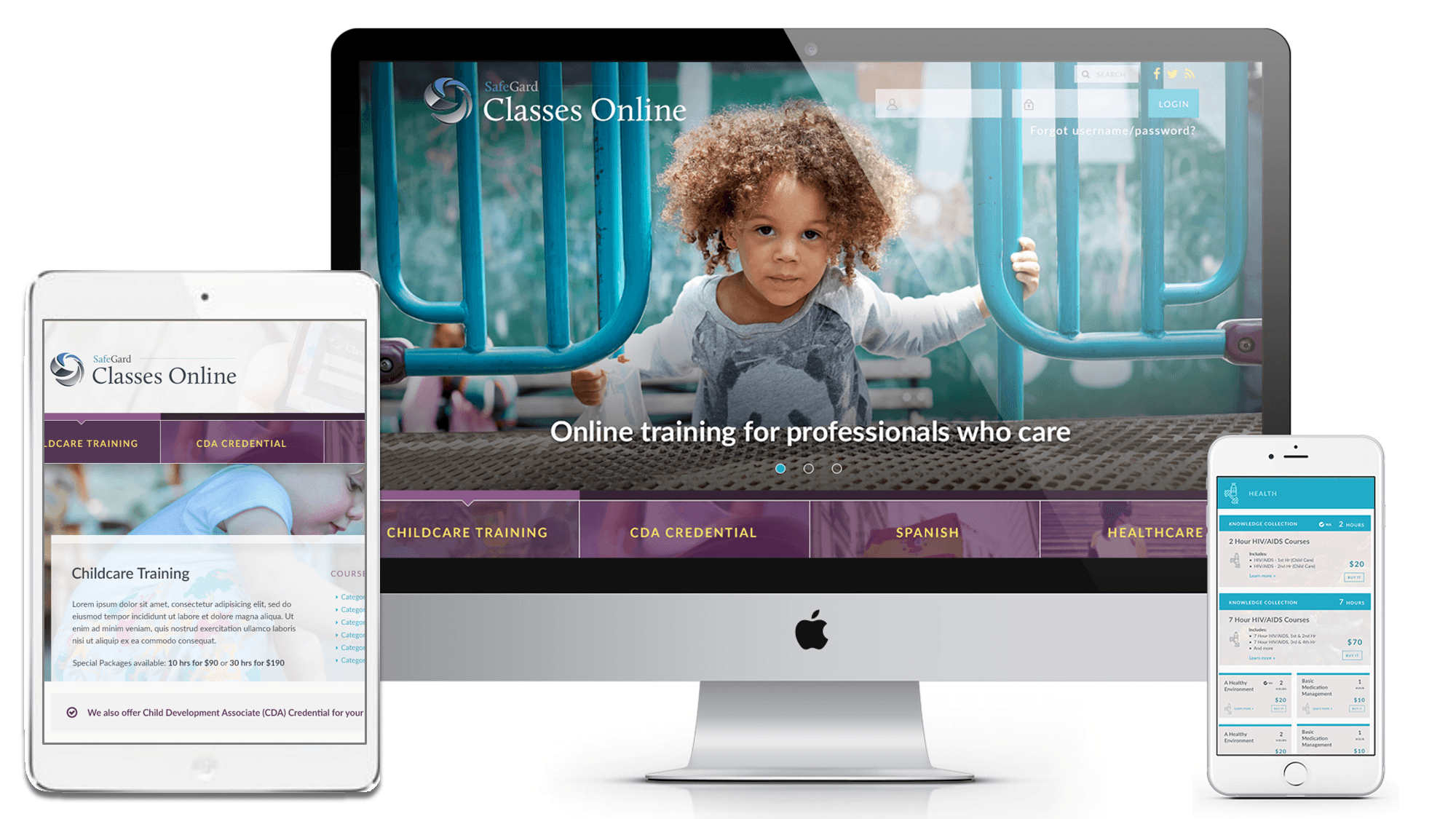 webpage format so there is no special software needed to view or complete the classes. 
Also, since the courses are 100% online, there are no books needed and no waiting for classes to begin.  Everything is at your convenience!  
While we have built this new site to be accessible on any system or device, occasionally, some browsers may not render a page as intended and return an error message that it cannot access that page or perform that task. 
If you experience an error such as "We offer a lot of classes, but not that one" or "Accept.js not loaded correctly," often simply refreshing your screen can fix this problem (click on the little circle with an arrow  
  near the top of your screen).  Otherwise, try closing the browser and re-opening to see if that clears the error.
If you're still receiving the same error, please try to open our page using another browser (i.e., Internet Explorer, Chrome, etc).  Often this will allow you to perform the task without error. We certainly apologize for any inconvenience incurred from these errors and appreciate your patience and understanding. 
We continually monitor our site to ensure it is performing optimally but realize issues do occur, sometimes beyond our control.  Please contact us if you do encounter any issues with our site and we will work with you to determine a workaround to allow you to access your classes without delay.