Child Care Basics for Support Staff
The class is also available as part of the below Knowledge Collections
Description
This one hour training is designed especially for new or non-teaching staff such as a non-teaching director, secretary/bookkeeper/office manager, cook, custodian, enrichment teacher, or you are an assistant teacher, floater or substitute who is either new to the field or new to the particular philosophy of your program.
It provides a brief overview about the field of Early Learning and useful information to help you be successful in your job. Even if your position does not usually involve entering the building when children are present, this information will be useful for you.
Goal:  To learn strategies for non-teaching staff to successfully and confidently work with children.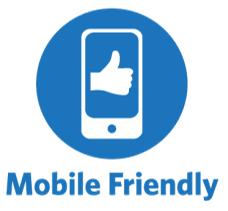 This mobile-friendly class is accessible on any device, including tablets and phones.
What customers are saying about this class:
"Really enjoyed this class! It got down to what I needed to learn and did not repeat the same thing 50 times to where it gets confusing. I give this class a A!"
"This class was great - easy to understand, concise and no redundancy."
"I really liked this as a reminder lesson for all staff, covered all of the right subjects."
"This class presentation and format was excellent! Thank you!!"
Free Preview
Child Care Basics for Support Staff
Goal:  to learn strategies for non-teaching staff to successfully and confidently work with children.
Table of Contents
Early Learning and Child Care
Overview of the Field of Early Childhood Education 
Licensing Rules, Policies & Expectations
Learning Objectives
After completing this class, the student will be able to:
explain the importance of high-quality early learning and childcare
identify basic health and safety procedures
explain the laws regarding recognizing and reporting child abuse/neglect
discuss the expectations regarding interactions with children, clients/parents and coworkers
NOTE: This course may reflect state-specific regulations. No information in this course supersedes any state regulations you need to follow. You must consult your state's regulations when developing policies and procedures. Regulations for all states are accessible on the National Database of Child Care Licensing Regulations. Click on the link provided to view regulations in your state.
Learning Outcomes
After completing this class, the student will be able to:
explain the importance of high-quality early learning and childcare
identify basic health and safety procedures 
explain the laws regarding recognizing and reporting child abuse/neglect
discuss the expectations regarding interactions with children, clients/parents and coworkers
Categories
Child Development & Guidance
Administration & Program Management