Basic Kitchen Sanitation
Description
Discusses safe foods for children, food poisoning, sanitation and proper dishwashing, and the basics of good nutrition.
Goal: to learn about safe foods for children, preventing food poisoning and proper dishwashing procedures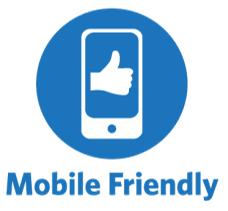 This mobile-friendly class is accessible on any device, including tablets and phones.
Here's what students are saying about this class:
"It had very helpful information that I can use for my job."
"Good class."
"I learned a lot in this class. The one that I learned new was the bacteria chapter and learning what the USDA recommended for the temperatures of the meats and poultry."
Free Preview
Basic Kitchen Sanitation: Food Safety
Goal: to learn about safe foods for children, preventing food poisoning and proper dishwashing procedures
Table of Contents
Safe Foods for Children
What do Children Learn From Food?
Food Handling
Special Considerations for Infants/ Toddlers
Basics of Good Nutrition
Learning Outcomes
After completing this class, the student will be able to:
identify safe foods for children
describe what children learn from food
list steps to prevent food poisoning
identify proper dishwashing procedures
Categories
Health, Safety & Nutrition